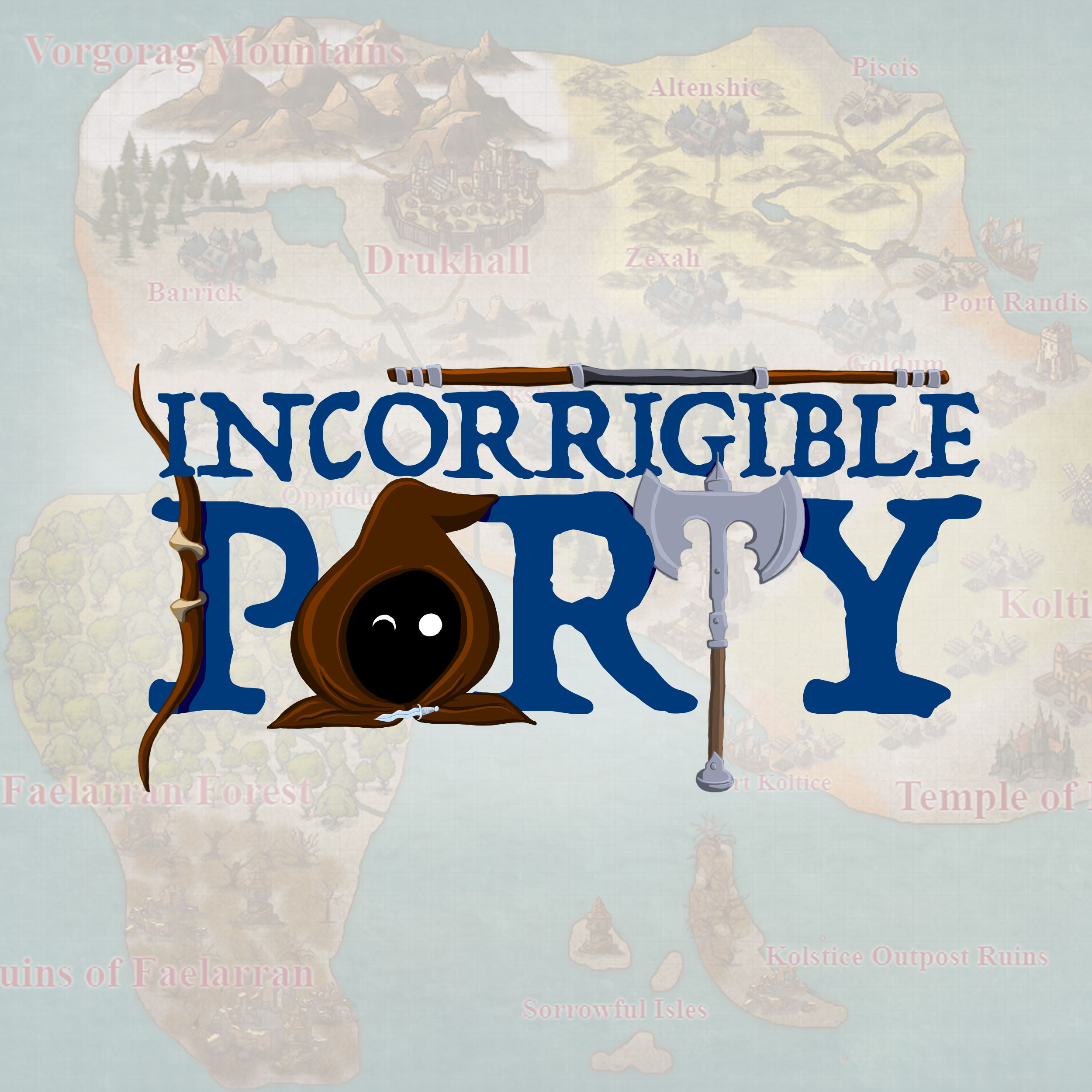 In case you missed any, here are the March Madness bouts!
Hank Applebees vs. Ruegar Alebender 00:00
Grimby Chum vs. Chucky The Arcanist 01:41
Horic vs. Mother Celeste 03:54
Klash Bone Collector vs. Stat'Dorf 05:49
Sardos the Magician vs Erica 07:54
Roland Rite vs. Tolstoff Meladin 09:53
Isabella Goode vs. Brendal Fendon 11:18
Baryat the Vicious vs. Blake Lakely 12:47
Ruegar Alebender vs. Horic 14:09
Chucky the Arcanist vs. Klash Bone Collector 15:38
Sardos the Revenant vs. Isabella Goode 16:54
Roland Rite vs. Baryat the Vicious 18:25
Ruegar Alebender vs. Klash Bone Collector 19:43
Sardos the Revenant vs. Baryat the Vicious 21:13
Ruegar Alebender vs. Sardos the Revenant 22:19
Like our Stuff? Let us know on social media!
Connect with us:
Twitter: @IncorrigiblePar
Instagram: instagram.com/incorrigibleparty
Facebook: facebook.com/groups/theincorrigiblepartypodcast/
Website: http://incorrigibleparty.com/
Youtube: The Incorrigible Party YT
Intro Music provided by: Josh Jarvis
Contact Josh for your music needs!
All other music courtesy of Tabletopaudio.com
The Incorrigible Party podcast is sponsored by the amazing and very generous Critical Hit Design!